In our
elementary days
, we were told that we have to study hard to get into a good high school.
After
high school
, the routine of studying hard to get good grades continued.
Having excellent grades made our chances of making it into a
prestigious university
bigger.
However, it didn't end there.
We had to pull all-nighters to finish reports, do thesis and the numerous presentations that were asked of us by our professors.
Why did we have to do that? The answer is we had to!
If we didn't, we might not be able find work with a respectable great company and earn a good life.
But I have one question,
"What makes a company good/ great?"
The answer may vary.
Each one of us has different priorities that may affect how we define a good or great company.
Some might say that a company with a
huge name
is great.
Yes... they are big names in the industry.
People's jaw drop when they learn you work for such company.
Another answer could be that the
compensation package
is great.
In our current economic slump, companies offering good salaries are so hard to find.
It could also be that the
working conditions are very appealing
for employees.
The management makes sure that the employees are satisfied while the employees do everything to make their customers happy.
In this win-win situation, everyone is happy!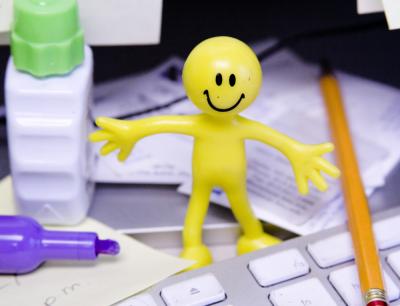 Now, the next question is...
"Does this company exist in reality?"
According to CCN, it does.
Meet the staff of the
"happiest company in Japan."
EC Studio
is an IT consulting business. They don't meet with their clients and they even don't talk to them on the phone.
Crazy, right?
Yes, it is a concept that doesn't makes sense to most people but it works wonders for this 33-staffed company.
Adding to that bewilderment, the article mentioned that the
CEO Toshiyuki Yamamoto
is "just looking out for his employees."
You heard it right.
In EC Studio,
the customer is NOT always right but the employee is!
This is one great way of showing the importance of personnel.
Read the whole
CNN article
to find out more about the company.
So, what makes a good company great for you?
Sources:
http://www.cnngo.com/tokyo/life/happiest-company-japan-247780#ixzz1Bg0YAyXl
http://www.ecstudioinc.com/
http://pocketofgreen.livejournal.com/1396.html
http://ledgerlink.monster.com/benefits/articles/43-step-by-step-guide-to-negotiating-a-great-salary
http://esciencenews.com/articles/2009/02/03/k.state.researcher.says.happy.employees.are.critical.organizations.success

Thanks for clicking.