I love my cup of Joe (coffee) every day.
Every time I go to my class in Tokyo, I stop at a Starbucks shop for a tall Caramel Macchiato.
Whoever formulated this drink, I am forever indebted.
Starbucks is always providing its customers with something new.
Almost every season, they launch a new drink or food.
They even have a new company logo this year.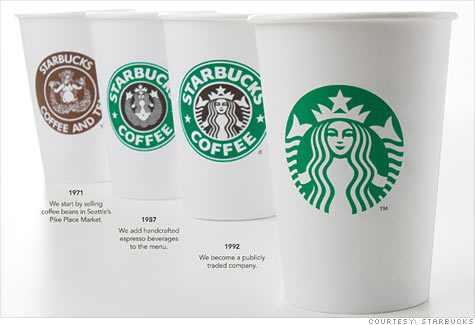 Come May 2011, a big thing is coming out of all the stores of this coffee chain in the United States.
Get ready for the Trenta!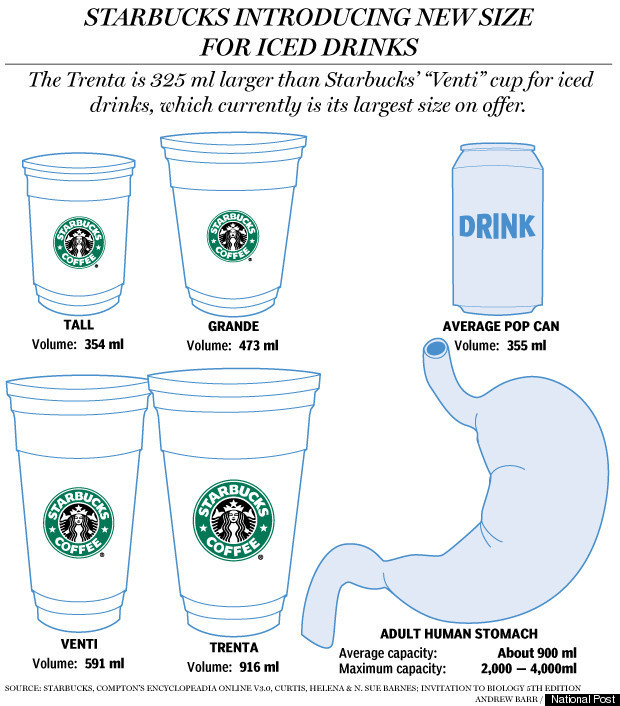 So, now they have
Short
,
Tall
,
Grande
(Italian for "large"),
Venti
(means "twenty" in Italian and the newest addition
Trenta
, of course in Italian it means "thirty".
However, I don't think I would be buying a hot Trenta Caramel Macchiato anytime soon...
Just think of all the calories inside that monstrous 31 oz. cup!
Sources:
http://www.abc.net.au/am/content/2011/s3112690.htm
http://www.starbucks.com/menu/catalog/product?drink=brewed-coffee#view_control=nutrition&drinks_clear=on
http://www.huffingtonpost.com/2011/01/17/starbucks-new-size-trenta-graphic_n_810083.html
http://www.huffingtonpost.com/2011/01/17/starbucks-trenta-size-31-oz_n_809878.html

Thanks for clicking.