When the Harry Potter craze started, I didn't join the bandwagon.
It was only until someone bought me the first book, "Harry Potter and the Philosopher's Stone", that I got hooked.
If I remember correctly, I devoured the first book in just three days.
I couldn't put it down.
From then on, my fascination in the Wizarding World grew.
On July 15 (Friday), the last of the series, "Harry Potter and the Deathly Hallows", is coming to the theaters.
Here is the trailer of the movie.
To top it all off, Chef Steven Jayson, Vice President and Corporate Executive Chef for Universal Parks & Resorts and his team have concocted the favorite ale among wizards, the butterbeer.
The non-existent-then drink is now available.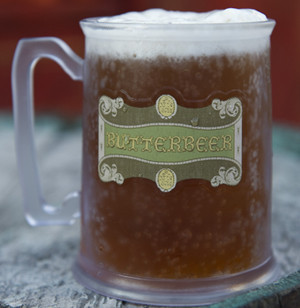 It would be nice if I would be able to enjoy a mug while watching the movie.
So, who would like to go with me?
Sources:
http://youtu.be/e3MqedpMI_w
http://www.huffingtonpost.com/jim-hill/butterbeer-how-universal-_b_893654.html